---
Our monitoring software can also be used to help spouses with a pornography addiction by holding them accountable as they strive to recover from their addiction.
Cheating Spouses –The Stats.
Cheating Spouse – Computer Monitoring Software?
Check Spouse Loyalty - Catch Cheating Spouse Software.
The monitoring spouse can use our software to keep accurate website usage logs so that the monitored partner knows that if they stray their significant other will know. Instant email alerts and reports can be used for remote spousal accountability. Our computer monitoring software can log and record what your spouse types, who they talk to, what websites they visit, software titles they run, emails they send and receive, and even screenshots of their actual online activities. Please be aware that it is only legal to monitor a computer you own, and that if you are monitoring a computer you do not own you must have the consent of the owner to install our monitoring software onto it.
We do not condone our software to be used to monitor your spouse without their knowledge or consent. SpyAgent The number one solution for computer monitoring and surveillance needs. SpyAgent logs all keystrokes, applications, windows, websites, internet connections, emails sent and received, chat conversations, file usage, and even screenshots. Android spy apps for cheating spouse. First go to the pcTattletale free download page and make a free account:. Now this app did not come from the Google play store so Android will complain about that.
spy on your spouse computer A relationship is not always the easiest thing in the world to manage, and when you suspect your spouse of cheating, life can be. SurveilStar Spouse Spy Software enables you to check spouse loyalty by monitoring a spouse computer and spying a spouse cell phones in order to catch .
Just check the box to allow apps from unknown sources:. When you install the android spy app you will find it is actually very easy.
Catch a Cheating Spouse
We walk you through all the buttons to press. You can put it on their phone even if you are not very technical. PCTattletale does not require you to root the device either. It works on all versions of Android. Once you have gone through the setup screens and clicked some buttons you will sign into your pcTattletale account:. After you sign in you will see the app disappears after a few minutes. You will not be able to find it.
Neither will your cheating spouse.
Realtime-Spy
PCTattletale records the screen of everything they do. You can watch them type out text messages and do their cheating on Facebook. Even if they are sneaky and use apps like snapchat you will still see the deleted messages. Just sign into the pcTattletale website from a computer or your phone and you can see everything they did. The picture above shows how you can see their Android phone from your own iPhone. But you can view it from a computer too. You will see the video has all the typical controls to move forward, backwards, play, and pause.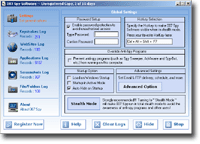 See something you want to save as proof? Just right click the picture and save it. Most of the time you will catch them right away with pcTattletale. Typically within a day or two. You will want to confront your spouse. Just know when you do that they will get very defensive and mad at you for spying on them. It is just human nature to not take responsibility for being wrong. You can save some screen shots and print them off to show them to your spouse as evidence when they deny any cheating claims they always do.
The best course of action is to seek marriage counseling. I had Webwatcher installed but it's very unreliable. I hardly receive recorded data. I would like to know of a solution that is reliable and discreet. He travels a lot so I need something that will give me peace of mind when he is away from home. He is tech savvy so I know that he detects something so I need software that is untraceable.
Please can someone give me advice on this. My partner has cheated so many times on the internet but has promised he has changed and will never do it again. He has even given me his Facebook password, now of course he will not go on there. I want to tell him that I am giving him another chance and for him to change his password to something I do not know. If I add this spyware and get him to change the password, will I be able to see what the new password is?
I know it sounds awful but I need to know the truth if he really has changed or not. You have to be really careful about accessing any systems you don't have authorization to access. You'll notice the examples in this article are about shared computers or shared cellular accounts -- so you have legal access to the system. Trying to hack into a system or an account isn't just unethical but could get you into legal trouble. It's a good article. What if it's the lying cheater who is doing the spying? How do I prove that? I know there are clues, I just need to know exactly what I am looking for.
If you aren't cheating, it doesn't really make a difference if the person is spying on you, does it? The goal should be to out the cheater -- spying on an honest person is really a waste of time for the "lying cheater". Im pretty,christian and honest person,,But my husband said bad things about me just because i believe in God and His religion is Anonymous Pls I have no proof or anything to show Him that he is cheating,,He called me crazy,,stupid ect,,,,I need help!!! Thank you so much If you are suffering from domestic abuse, I'd say you have a better reason than cheating to leave your husband.
Someone who has nothing to hide, hides nothing Technology is a wonderful thing!! How much time would I need to install set up and make sure the program works? My husband stays at home while I work.
JP - you said, "Infidelity is an automatic and final track to divorce and separation, period. Personally, I agree with the general consensus here that many are stuck without recourse to prove their suspicions, and though it is an ugly and very painful situation all around, peace of mind being hard to come by given the fact the alleged will not ever tell you if they are indeed doing what you are suspecting them of doing , you have to take things into your own hands. It is unfortunate, but, if things were different, well, as Steven Wright used to say, "on the other hand, you have more fingers.
Sorry, I should have been more explicit. It logs the person off and goes to the login screen Windows XP login screen. I've checked and unchecked everything you've said. What is configured wrong? Hi Brenda - when you say it takes you to the home screen, do you mean all you see is the desktop of the target computer you're connecting to?
Or do you mean it's not connecting at all?
You can put it on their phone even if you are not very technical. If you have thought about spying on your cheating spouse there are many ways you do it. What this means is that any emails sent from or to your computer can be searched after they have been indexed. Monitors keystrokes, website visits, windows viewed, and more! Fortunately, with SurveilStar Instant Message Monitor, you can now discreetly monitor all instant messages with just a few clicks. These same logs also track the activities of the user and keep a message archive.
Hamachi is a great application i use to help friends who already have VNC installed fix issues on their PC. My fav thing about this application is, people with dynamic IPs or behind firewall and stuff like that still get the same hamachi ip. For more info check out the Wikipedia Article or google it. Come on now guys! It's obvious that stuff like this are at the discretion of the user. It's how you use it.
A knife is supposedly for the kitchen most of the times. Yet it is there in plain site at the kitchen and you can use that to kill people. It is of the importance of how you use it. Bottom line no matter how many laws out there are.
Spouse Monitoring Software
It all comes down to the proper use of it in any given situation. One final blow of an example. My cousins are cops. Some cops are bad. Who's protecting us now from them? If you have to use it to save someone, or for a better cause. It has to be done. I'll say it'll take ages of debate and no one will ever get the right answer simply because one answer is right for one doesn't necessarily mean it is for the other. Hi Jake - thanks for your comment. Log onto that PC, open a command prompt and just type "ipconfig," and make a note of the IP address.
Use that IP to connect to that server from your viewer. I dont know if I can do this My life is so sad living with this situation He is not honest,,,. Most users won't even know what it is. I think my gf is cheating, so I got questions for the VNC is there steps missing like do you need the ip address or something else to connect the viewer to the server?
How to tap a cell phone without touching it? Install app spy on cell phone!
I think it's an awesome article. I logged on once and my now ex-wife was doing something she shouldn't have been. And she knew we had VNC. Thanks for all of the great comments everyone. Even those of you who feel such an article is wrong - I respect that. My motivation for writing this article came from being asked by a friend what he could do, as he suspects his wife is having an affair.
He knew that I'm a tech geek. I asked why he suspected her, and his reasons were pretty convincing - caught her in a few lies, etc Therefore, I shared the same information with him as we've offered in this article here With all of that said - I think from the reactions here that the act of spying certainly does raise some interesting questions. As many of you have stated, if you choose to spy, is the relationship already over at that point?
What is mspy?
mSpy is a global leader in monitoring solutions dedicated to satisfying end-user needs for security, safety and convenience.
How it works
Use the full power of mobile tracking software
Monitor messengers
Get the full access to chats and messengers of a tracked device.
Contact us 24/7
Our dedicated support team can be reached via email, chat or phone.
Store your data
Securely store, backup and export your data.
Monitor multiple devices
You can simultaneously monitor smartphones (Android, iOS) and computers (Mac, Windows).
24/7
24/7 global customer support
mSpy treasures every its client and pays much attention to its customer service 24/7.
95%
95% customer satisfaction
Customer satisfaction is the highest priority for mSpy. 95% of mSpy clients declared to be satisfied and ready to reorder our services.
mSpy makes customers happy
Once I've tried mSpy, it has become an invaluable part of my life as a parent. It lets me be updated with what my kids are doing - this way I'm sure that they're ok. I also like that I can adjust settings, deciding which contacts, sites or apps to block or allow.

mSpy is a nice app that helps me take full charge of my child's internet activity. I can also block any suspicious contacts, if such occur. A nice choice for modern parents.

Safeguarding kids is of key importance for every parent. And mSpy helps me keep an eye on my daughter when I cannot be close to her. I highly recommend it!

My son is on his phones 24/7, and sometimes I just need to check that he is not doing anything bad. mSpy lets me be updated with everything he handles with on a regular basis.

I've looked for a nice app to keep an eye on my kids when I am not around. And a friend of mine recommended me mSpy. I like it! It helps me guardian my children in the stormy sea of internet.
Owen, USA

Elijah, Canada

Ashley, Fance

Aiden, Germany

Emma, USA
Endorsements
The app is ostensibly intended for legal monitoring use, and there are certainly legitimate reasons to install the software. Companies, for instance, could inform their employees that they're surveilling company phones for security purposes
The Next Web